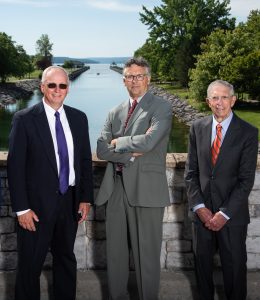 We are pleased to announce that Michaels Bersani Kalabanka P.C. has been recognized as a "Tier 1" law firm (top category) in three areas of litigation in the 2024 edition of Best Law Firms Rankings®: Personal Injury, product liability and professional malpractice.
We have lost track of how many years in a row we have been ranked in Best Law Firms, but it's quite a few!
In addition, our attorney Mike Bersani has once again been recognized this year as the "the Lawyer of the Year" for representing victims of professional malpractice in the Syracuse metropolitan area. This is the third time in four years that he has been named "the best lawyer" in the category of personal injury or professional malpractice by Best Lawyers in America®
We could not be more grateful to receive these accolades.  We are especially grateful for the hard work  by our dedicated staff and the trust our clients have placed in us.
The MBK team.