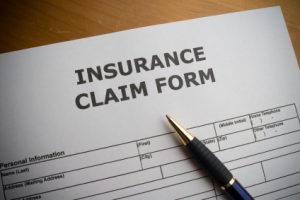 Hello blog readers!  Today I'm blogging about car insurance. As a Syracuse and Central New York personal injury lawyer, this is something I know a lot about, and which I think many people need to learn more about.
Let's start with the obvious:  Car insurance provides financial protection against accidents that might arise while driving your vehicle.  Less obvious:  It also protects you and your family when you are pedestrians or in other people's vehicles, but I'll get to that later.
In New York, auto liability insurance is legally required. Specifically, you must have at least $25,000 to cover a victim of your negligent driving, and $50,000 coverage total if there is more than one victim. Further, New York auto insurance polices feature a minimum of $50,000 in "no-fault" coverage, which pays medical bills and lost income for those occupants of your vehicle who were injured (including yourself), and for any pedestrian you injured.
But that's all just the "minimum".  If you have any assets at all worth protecting, you should really consider additional coverage.  Even the most cautious driver can get into an accident, and the resulting damage can be severe. Without proper insurance, you could be left holding the bag for bigtime damages your negligent driving might have caused. Your hard-earned savings could be easily and quickly depleted if the damages exceed the limits of your insurance policy.
Another important reason for you to get better-than-minimum insurance is protect you and your family from other negligent drivers. Specifically, you can purchase "supplemental underinsured motorist coverage" ("SUM" coverage), which protects your family and you from getting hit by an "underinsured" driver.  (An underinsured driver is one who has less coverage than you.)
How does SUM work?  If you have more personal injury coverage that the at-fault vehicle (for example, if the at-fault vehicle has only the minimum $25,000 but you have $100,000), then your own insurance makes up the difference between his low policy and your high one.  For example, in the scenario just described, there would be $25,000 of coverage available to you from the at-fault driver's insurance plus $75,000 from your own insurance for a total of $100,000.  Thus, if you and your family are unfortunate enough to get hit by an underinsured vehicle, even as pedestrians, or even when traveling in a friend's vehicle, you will all get the benefit of your own car's higher insurance limits.
All this said, I have not even touched on the subject of "collision insurance", which means that your own insurance pays for damage  to your own car.  In New York, this is optional.  If you are driving an old clunker, it's probably not worth getting collision insurance because the cost of it will outweigh the potential benefit.  But if your car is worth a sizeable chunk of change, you should definitely consider protecting this asset.
Getting the right insurance is not just valuable when and if you have an accident.  Even if you are lucky enough to avoid all accidents, good insurance provides peace of mind.
Finally, car insurance is important for protecting others on the road. By having proper insurance coverage, you can help those who you unintentionally injured recover fully from the consequences of your momentary carelessness.
At the personal injury firm of Michaels Bersani Kalabanka, we see many car accident victims who did not have enough insurance to properly protect themselves and their families.  But we also know how to hunt down any and all insurance available from any source, including:
The at-fault driver's insurance
the owner of the at-fault vehicle's insurance
their umbrella policies
our clients' own insurance.
Our NY Personal injury firm lives by the motto "leave  no stone unturned!"
If  you are unfortunate enough to have an accident and hire us, we will do a thorough review of all available insurance policies to get you every last dime you are entitled to.  We will also advise you on any changes you should make to your existing auto policy to better protect you in the future.
In conclusion, getting good car insurance protects your assets and your loved ones and of course you yourself.  While upping your car insurance  may cost a bit more, you might be surprised how little more.  If you are right now recovering from a car accident and need some guidance, call us.  We're here to help.
Keep safe!
Mike Bersani
Email me at: bersani@mbk-law.com   I'd love to hear from you!
Michaels Bersani Kalabank, P.C.
Syracuse NY Car Accident Lawyers
315-253-3293