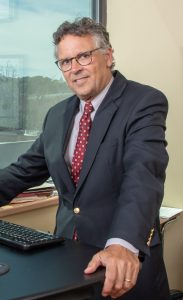 I have been representing personal injury victims for decades.  No two victims are alike.  They're kind of like snowflakes: They are each unique.  This goes for how they deal with their injuries, too.  But generally you can think of how they handle their injuries as running along a spectrum, a continuum, which is the subject of my blog post today.
At one end of the spectrum is what I call the "tough guy".  The use of the word "guy" here is deliberate, and not sexist.  This kind of personal injury victim is almost always a guy, not a woman, though I have seen exceptions to this rule.  The tough guy has to prove that he is too tough to let an injury bother him at all.  The extreme tough guy will not admit, even to his doctor, that he is in pain. He will refuse pain meds.  He will ask his doctor to send him back to work even when the doctor thinks this will be deleterious to the healing process.  The tough guy believes he is superman.
The problem with representing the tough guy is that when it comes time to settle his case, his medical records and his comportment have minimized the injury and so the case value is also minimized.  When he realizes that he has shot his case in the foot, the tough guy may finally admit to his lawyer, me, that he was in a lot of pain the whole while, and still is, but wanted to work and live through it without complaining.  He does not like to complain. But try explaining this to an insurance adjuster or a jury who is looking at reams of medical records wherein the victim had reported "no pain" or "minimal pain" or "nothing I can't deal with".  The tough guy is his own worst enemy in a personal injury case.  He sinks his own case with his bravado and chest pounding.